ANNUAL CHOCOLATE AWARDS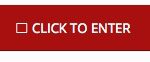 Annual international juried awards and ratings of artisan chocolates and confections based on product categories or related themes such as Best Chocolate Bar • Best Toffee • Top Caramels • Best Truffle Artistry • Best White Chocolate • Best Chocolate Beverage • Best Bridal Chocolates.
Details, Entry Forms and Deadlines HERE.
ANNUAL CHOCOLATE SALON EVENTS
Annual CHOCOLATE SALON tasting events of premium artisan chocolates and confections across the the West Coast in cities such as • San Francisco • Los Angeles • Seattle • Monterey • Sacramento • Las Vegas and • Santa Barbara, attended by thousands of food lovers and media outlets.

Details, Cities and Dates HERE
---

 




 

The Chocolate Guide:
North American
2nd Edition eBook
for Kindle, Nook, iPads, iPhones




The Official
Chocolate Journal
Mon Journal du Chocolat




French CHOCOLATE:
Recipes, Language & Directions to Francais au
Chocolat
New 4th Edition